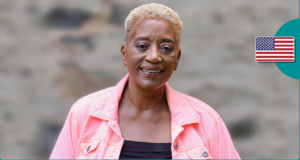 After graduating college, Cheryl worked in various roles to develop the technical skills that led her to a career in software testing. When she connected with her staffing agency in April 2018, she was uncertain as to her next steps professionally. Cheryl's recruiter urged her to apply for a contract test engineer role with a medical device company.
As it turns out, the role was perfectly attuned to her interests and built upon her prior work experience. The client recognised her strong work ethic and skills and offered Cheryl an open-ended position testing medical devices and assuring that their parts work correctly before they are presented to the U.S. Food and Drug Administration for approval. Agency work led Cheryl to a meaningful career where she has, ultimately, through her work, impacted the lives of thousands of patients in the U.S.
For Cheryl, the advantage of working for a staffing agency lies in exploring different jobs. She values the different experiences that it affords – from the interaction within different companies and teams to seeing how other sectors work. Staffing helped her grow professionally, as she was able to constantly update her skills by trying out new positions. It has also helped her grow on a personal level and learn what is most important for her in a job by being exposed to many different areas.
Cheryl is convinced that the support, leadership and feedback she received from her staffing agency really helped her excel. She remembers, in particular, the perfect practice job interview she received from her recruiter, which led to her current position. For Cheryl, working with her staffing agency is rewarding, allows her the chance to work how and when she wants and to take advantage of the flexibility to see and try everything that her area of expertise has to offer.