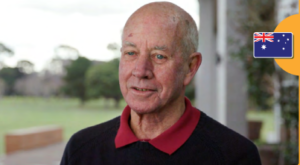 Peter had tried to retire on several occasions. What kept the Australian busy was that on the one hand he found retirement boring and on the other that opportunities which held his interest kept arising. Yet, going back to working 60 or 70 hours weeks was no longer an option.
Peter went out and looked for agency work because he knew about the variety of work experiences that it offered. Together with the agency, Peter clarified what was important for him when it comes to work. He wanted to keep himself busy, experience new things and meet new people. While he considered himself to be too old to begin a new career, he did not feel too old to learn! He was particularly interested to work for and with younger people. He felt that he could assist them by bringing a different set of views and attitudes to work while also picking up new things from them.
Peter now works when it suits him, and takes on contract work, casual work, and part-time work – whichever offers him an opportunity to prove that he is up to the challenge.
Peter's advice to other people in situations similar to his own, as well as to young people, is to have a look at the vast array of options that agency work can offer them. Just because someone was a General Manager does not mean that the person needs to be in that exact same role again. He feels that the opportunities are immense. Peter's retirement is not yet here… his temporary work agency always gives him the first call whenever a new role comes along!